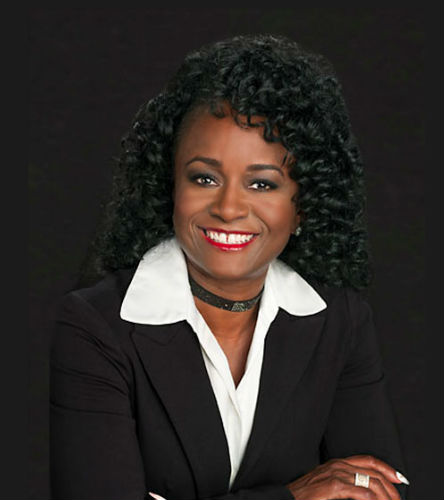 "Cheryl not only created the vision for transformation, she expected and demanded results."
Gery Chico, Partner, Chico and Nunes

Former Board Chair, City Colleges of Chicago
"A prime example of striving, growing, and overcoming almost insurmountable odds to succeed in America."
Phillip Jackson

Former Executive Director, The Black Star Project
"One of Chicago's most mission-driven leaders."
Brian Fabes

 CEO, Civic Consulting Alliance

"Cheryl not only created the vision for transformation, she expected and demanded results."
Gery Chico, Partner, Chico and Nunes

Former Board Chair, City Colleges of Chicago
"A prime example of striving, growing, and overcoming almost insurmountable odds to succeed in America."
Phillip Jackson


Former Executive Director, The Black Star Project
"One of Chicago's most mission-driven leaders."
Brian Fabes

 CEO, Civic Consulting Alliance
Cheryl Hyman is a nationally recognized executive leader with a background in higher education and organizational transformation. As Chancellor of the City Colleges of Chicago, she was responsible for managing a $700 million budget, overseeing fifty-five hundred employees, and ensuring the success of more than 100,000 students annually.
Appointed by Mayor Richard M. Daley in 2010 and reappointed by Mayor Rahm Emanuel a year later, Hyman led the Reinvention of the City Colleges of Chicago in partnership with faculty, staff, students, four-year colleges, and members of the civic and business communities to ensure that all CCC students successfully graduate ready for further college and careers. During this time, the graduation rate more than doubled and degrees awarded annually were the highest on record in City Colleges' history. She also launched College to Careers, which partners faculty and staff with more than 150 industry leaders and universities to better prepare students for careers in fast-growing fields. Hyman oversaw a balanced budget each year of her tenure with no increase in taxes, saved $70 million, launched a $524 million capital plan, and negotiated student outcome goals into key labor agreements. The Reinvention initiative is the focus of her book,  Reinvention: The Promise and Challenge of Transforming a Community College System.
Prior to being appointed Chancellor in April 2010, Hyman served as Vice President of Operations, Strategy, and Business Intelligence at ComEd, an Exelon company.  She joined ComEd in 1996 and held positions across the company during her 14-year career, including in the areas of Information Technology, Community & Economic Development, and Government & Legislative Affairs.
Hyman serves as a member of the Board of Directors of the national advocacy organization Complete College America (CCA), the Indiana-based non-profit organization leading America's effort to improve college graduation rates. She serves as a member of the Urban Institute's US Partnership on Mobility from Poverty. She is also a member of the Board of Trustees of the Chicago History Museum and a member of the Commercial Club of Chicago, as well as a member of the Economic Club of Chicago and a former member for the Illinois Community College Board.  She also previously served on the board of directors of The Night Ministry of Chicago whose mission is to work to provide housing, health care, and human connection to members of the Chicago community struggling with poverty and homelessness and she has previously served as a Court Appointed Special Advocate for Illinois children who were wards of the court.
Hyman is often called to discuss community college reform, including serving as a panelist at The Hamilton Project and the Center for American Progress's "The Future of American Jobs Part II" discussion at the National Press Club in Washington, D.C., NBC News's Education Nation Summit in New York City, the National Journal's Educating for Success: The Nexus Between College Completion and American Competitiveness in Washington D.C., the Aspen Institute Ideas Festival and as a recent guest on the Tavis Smiley Show to discuss College to Careers as a national model.  Her work has also been cited in major publications, including The Economist, the Wall Street Journal, The Chronicle of Higher Education and on gatesnotes.com. Cheryl was also named one of America's Ten Most Innovative College Presidents by Washington Monthly.
Cheryl was once a City Colleges student herself:  she is a graduate of Olive-Harvey College.  She went on to earn a Bachelor of Science degree in Computer Science from the Illinois Institute of Technology, a Master of Arts Degree in Community Development with a certification in nonprofit management from North Park University, and an Executive Master of Business Administration from Northwestern University's Kellogg School of Management. Hyman is a Chicago native who grew up on the city's West Side.
"Cheryl Hyman is a bold and conscientious executive who has built a record of success in both the business world and public service. She came from one of Chicago's toughest backgrounds, achieved a degree from IIT and an MBA from the Kellogg School at Northwestern. At Commonwealth Edison, she rose to vice president and had a remarkable record in solving complicated service issues. When Mayor Daley picked her to head City Colleges, she took over a stagnant institution and made measurable improvements in a very complex and politicized system. Cheryl is the real thing."
            — John Rowe, former CEO, Exelon